High-Pressure Pump Division Overview
Ickler Company entered the field of High-Pressure Pump repair in the early 1970s. Since that time, the Ickler staff have been adding new products and services continually. An extensive line of pump heads, crank shafts, valves, pistons, packing adjustment rings, discharge assemblies, and special tools are available and in stock at Ickler. Ickler is your best resource for aftermarket parts and service. Services range from basic manufacturing and stocking of wear parts, to complete machine rebuilding and regional field service. Ickler can always help you keep newer, discontinued and obsolete high-pressure pumps running at their best. As a small business, Ickler's knowledgeable staff are well suited to deliver the kind of personalized customer service you simply can't obtain from a large multinational company.


Ickler Diversity
Like many companies Ickler is diversified. The Ickler HPP / Homogenizer Division works in conjunction with Ickler Bearing and the Ickler Machine Shop to broaden the scope of services available. This diversity allows Ickler to tackle more completely, high pressure pump repairs that simply cannot be performed in house at other shops. Having these services available under one roof allows Ickler to save our customers both time and money.


Brands and Service
Ickler has a concentrated focus on APV Gaulin pumps, however, Crepaco, Cherry Burrell, Niro Soavi, Bos, and Tetra Pak, machines are well-known to the staff at Ickler as well. You can contact Ickler with confidence that your high-pressure pump and homogenizer questions will be answered, quickly, honestly and correctly.  With only minimal reference to model, serial, or part numbers, Ickler can get you the parts you need.
Ickler provides field service to states in our region including Minnesota, Iowa, North Dakota, South Dakota, Nebraska and Wisconsin.

This K6 Machine has been completely rebuilt at Ickler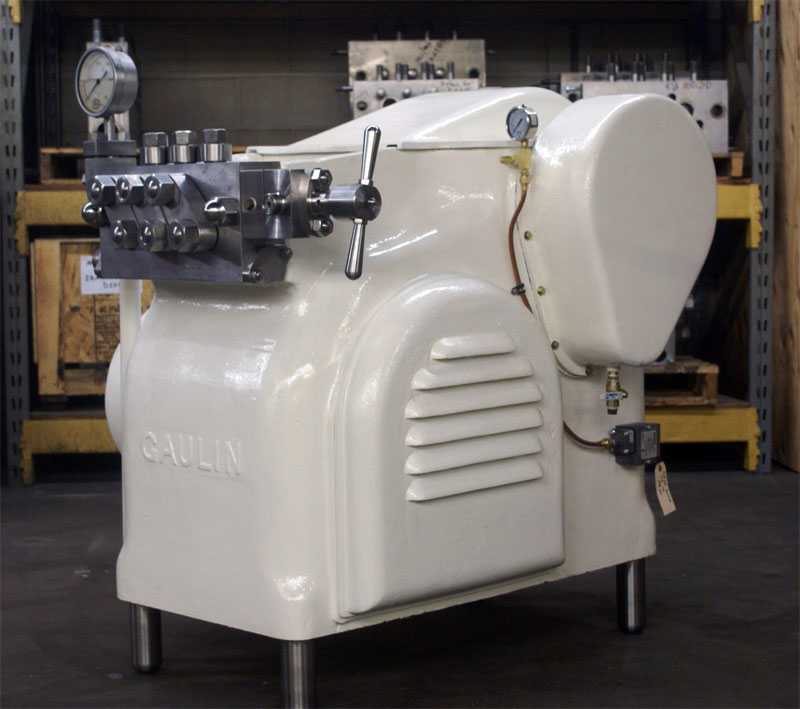 Contact Ickler today at (320) 251-8282 or by email here.